Home
Ready for a new perspective? Ammodo Docs presents artistic shorts about original minds. In 15-minute films, renowned Dutch filmmakers challenge you to see the world through the eyes of pioneers in the arts and sciences.
Ammodo Docs. Forward-thinking films.
To be seen here from 25 april: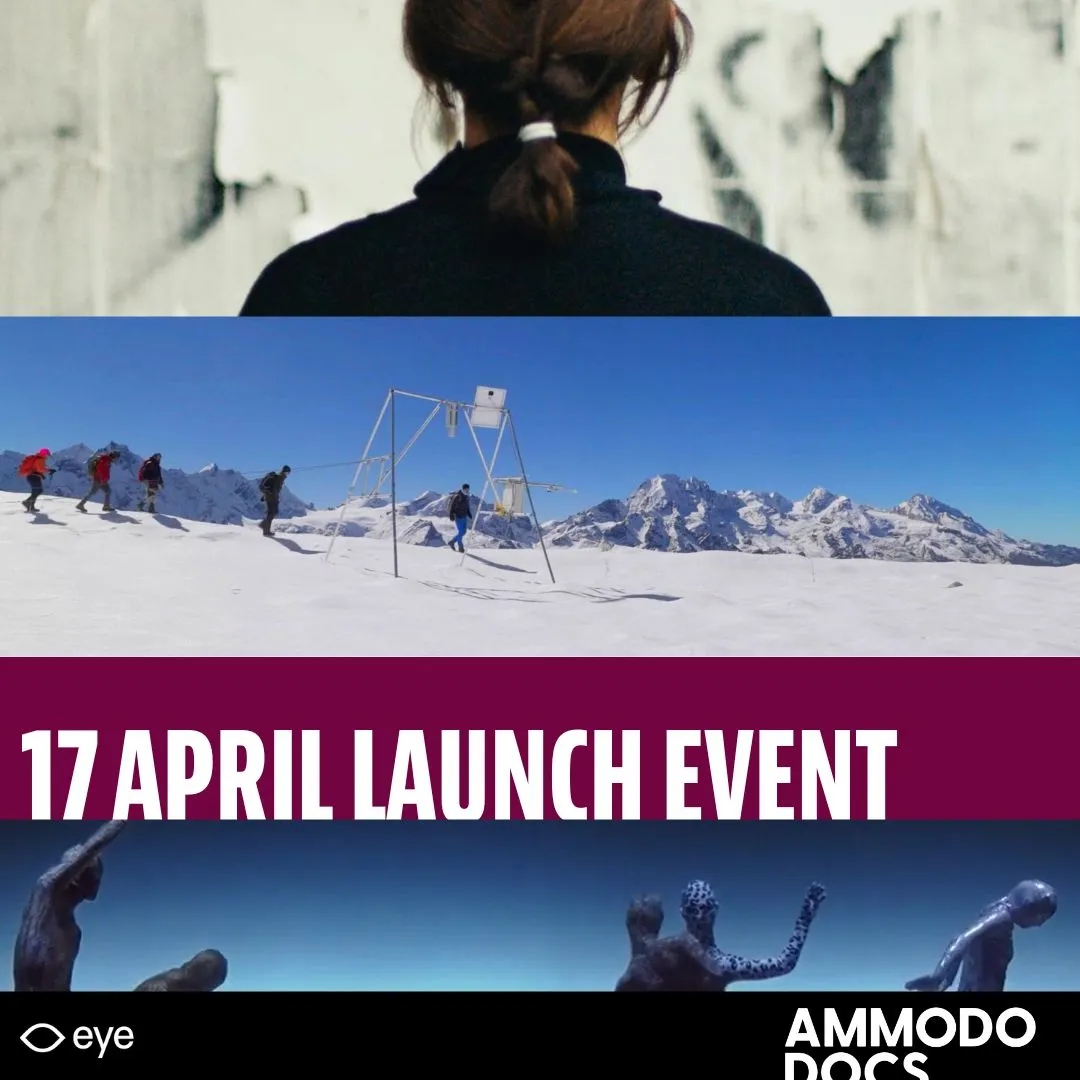 LAUNCH AMMODO DOCS IN EYE FILMMUSEUM
During this festive launch we will screen three films from the first season together with a supporting program and Q&A session, and a short fragment of 4:STILL LIFE by choreographer Nicole Beutler. The presentation will be hosted by Sacha Bronwasser. We will end the evening with drinks. This event is being organized in collaboration with Eye. From 18:00 onwards, your admission ticket will also allow you access to the Eye exhibition Saodat Ismailova: 18,000 Worlds.
Program
19:00 – 19:30 Walk-in
19:30 – 21:00 Film program
21:00 – 22:00 Drinks