To be seen here soon
Eyes Wide Open
In an ongoing series of theatre productions, Nicole Beutler explores how humans are inflicting irreversible damage on planet earth. What does our future look like? Her plays envision the necessary transformation of the position of humans on earth: the end of the Anthropocene takes centre stage. She describes this process as "going into the dark with your eyes wide open".
Beutler combines a strong artistic vision with room for joint decision-making. By inviting her team to bring their own visions to the table, she creates a collective work of art while challenging traditional conceptions of leadership.
Credits
Director

Floris-Jan van Luyn
Country

Netherlands
Duration

14 min
Year

2023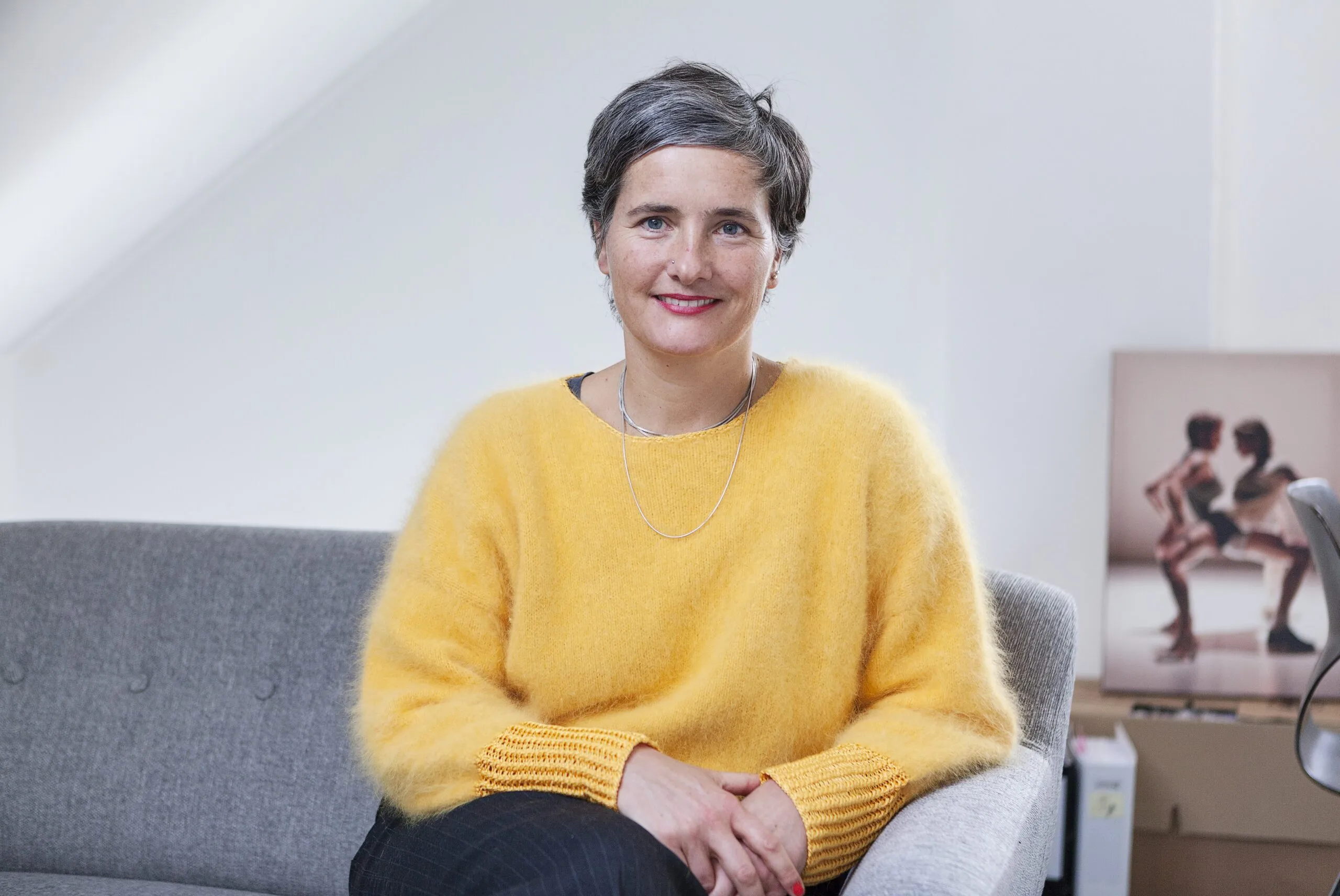 Nicole Beutler
The productions of choreographer and theatre maker Nicole Beutler (1969) are often the product of a rigorous process of research and encounters and exchanges between artists and disciplines. With a strong artistic vision and room for the performers' own input Beutler builds Gesamtkunstwerken which bring together visual arts, theatre and dance – artfully designed, intellectually challenging and rooted in history. In her current trilogy RITUALS OF TRANSFORMATION (towards a new humanity) she searches for a new worldview in which humans, animals, objects and earth exist in balance.
Since 2009, Beutler has been artistic director of her own theatre company Nicole Beutler Projects. Her productions have won several awards including the VSCD Mime Prize (2009 and 2020/21), the MusicTheatreNow Prize (2021), the Dioraphte Prize (2014) and two nominations for the Zwaan a dance award for the most impressive dance production (2013 & 2020). In 2018, Beutler was awarded the Gieskes-Strijbis Podium Prize for her entire body of work.
RITUALS OF TRANSFORMATION 
Nicole Beutler is currently working on the trilogy RITUALS OF TRANSFORMATION (towards a new humanity), in which she searches for a new balance between humans, earth, animals and technology. 
Part one, GINKGO, premiered in 2022 and showed the demise of humanity and the world as we kno it. Part two, ATMEN, premieres on 18 October 2023 and will tour from January through May 2024. On the ruins of civilization, a new space full of life and potential emerges. The final part of the trilogy, scheduled for 2025, is called NOW WE ARE EARTH. 
Read more here.