Moving Mountains
With Walter Immerzeel
Science
To be seen here soon
Moving Mountains
To map the effects of climate change, mountain hydrologist Walter Immerzeel and his team venture to remote altitudes where other scientists do not go. From his tent base camp in the Himalayas, he collects data on precipitation, temperature, atmospheric pressure, solar irradiance, windspeed and more using over 200 measuring instruments.
These data must be extremely accurate in order to reliably predict changes in the region's water cycle – which is of crucial importance for the millions of people who live in the climate-sensitive areas downstream. In Moving Mountains, filmmaker and mountaineer Renko Douze follows Immerzeel on one of his mountain expeditions.
Credits
Character
Director
Country

Nepal
Duration

15 min
Year

2023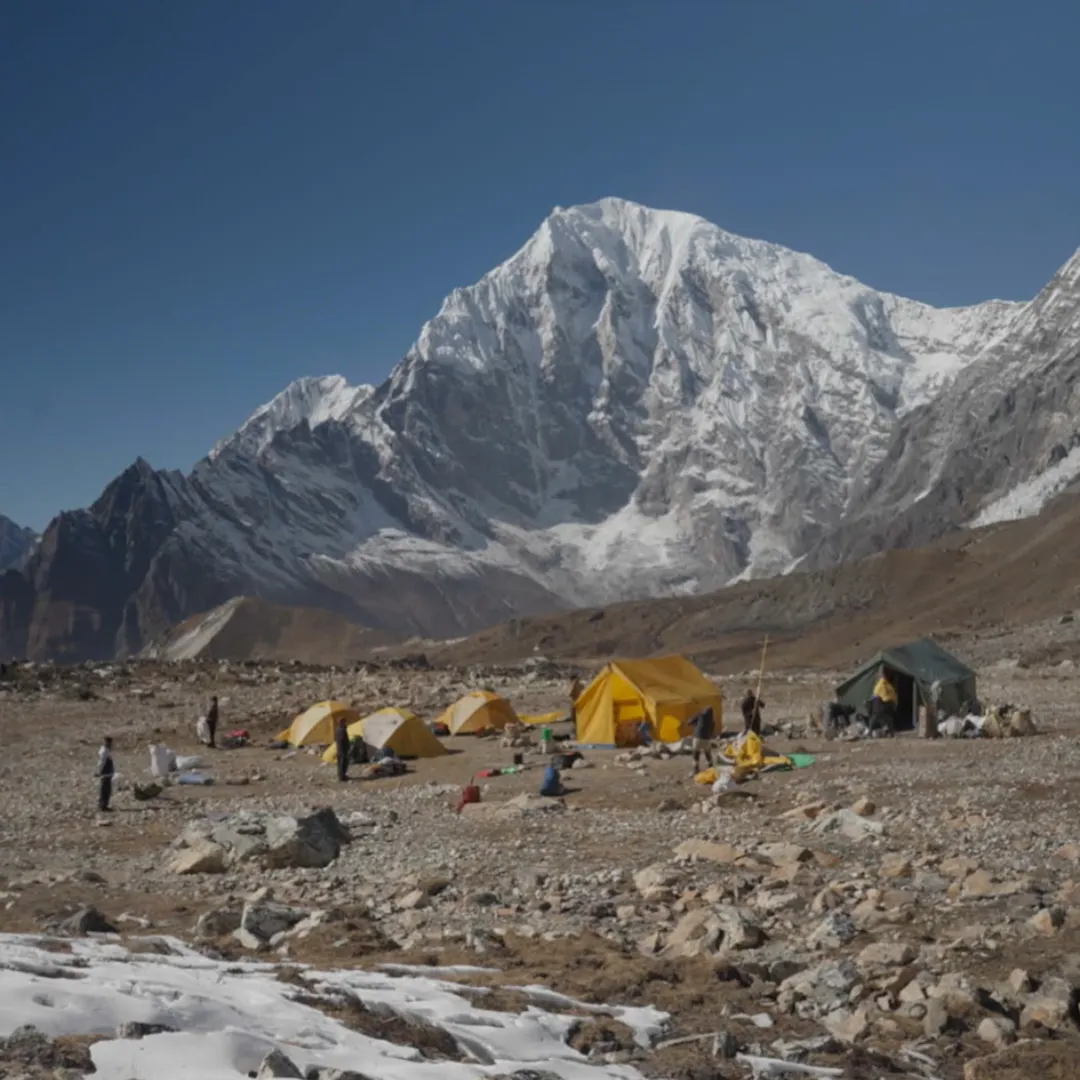 Essential research
There are 78 water systems worldwide that primarily rely on glaciers and snow as their freshwater source. These systems are therefore known as the world's water towers. Around 1.9 billion people, approximately a quarter of the world's population, depend on them.
A large international research team led by Walter Immerzeel has mapped out which water towers are most important for the people living downstream, and how vulnerable they are to changes in climate and socio-economic factors.
In 2021, Walter Immerzeel wrote in Scientific American about the insights his data collection have produced so far and the challenges we're faced with right now.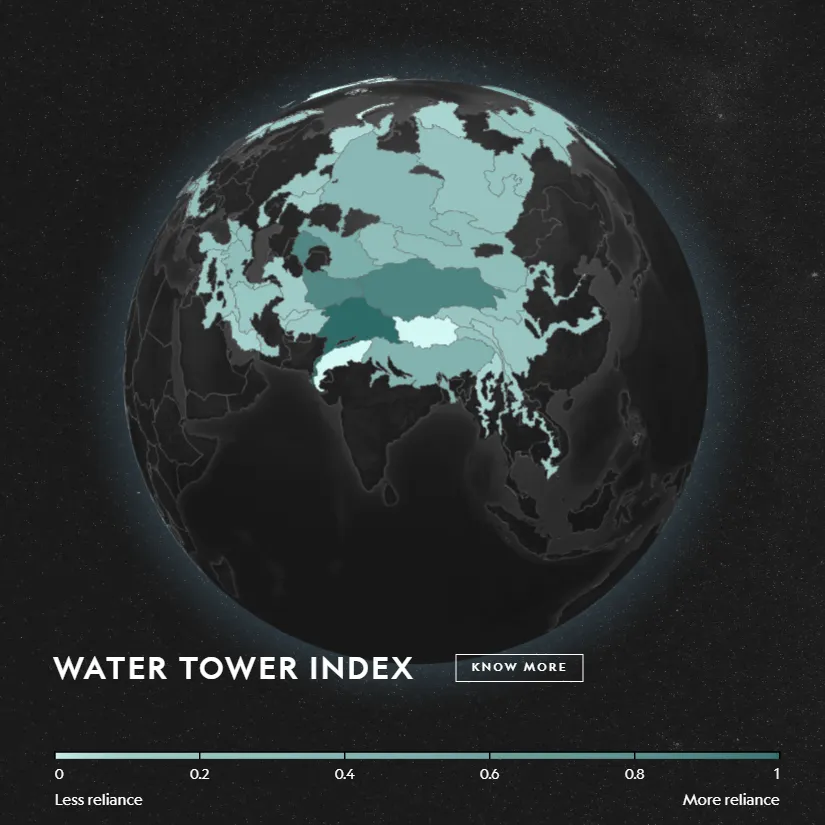 Discover the world's watertowers in this interactive tool
Walter Immerzeel also collaborated with National Geographic to create an interactive map of the world's most important water towers'. Discover them yourself here. 
"In the past, mountains were not seen as one of the key parts of the earth system, like tropical forests or oceans, but now we are recognizing them as just as important."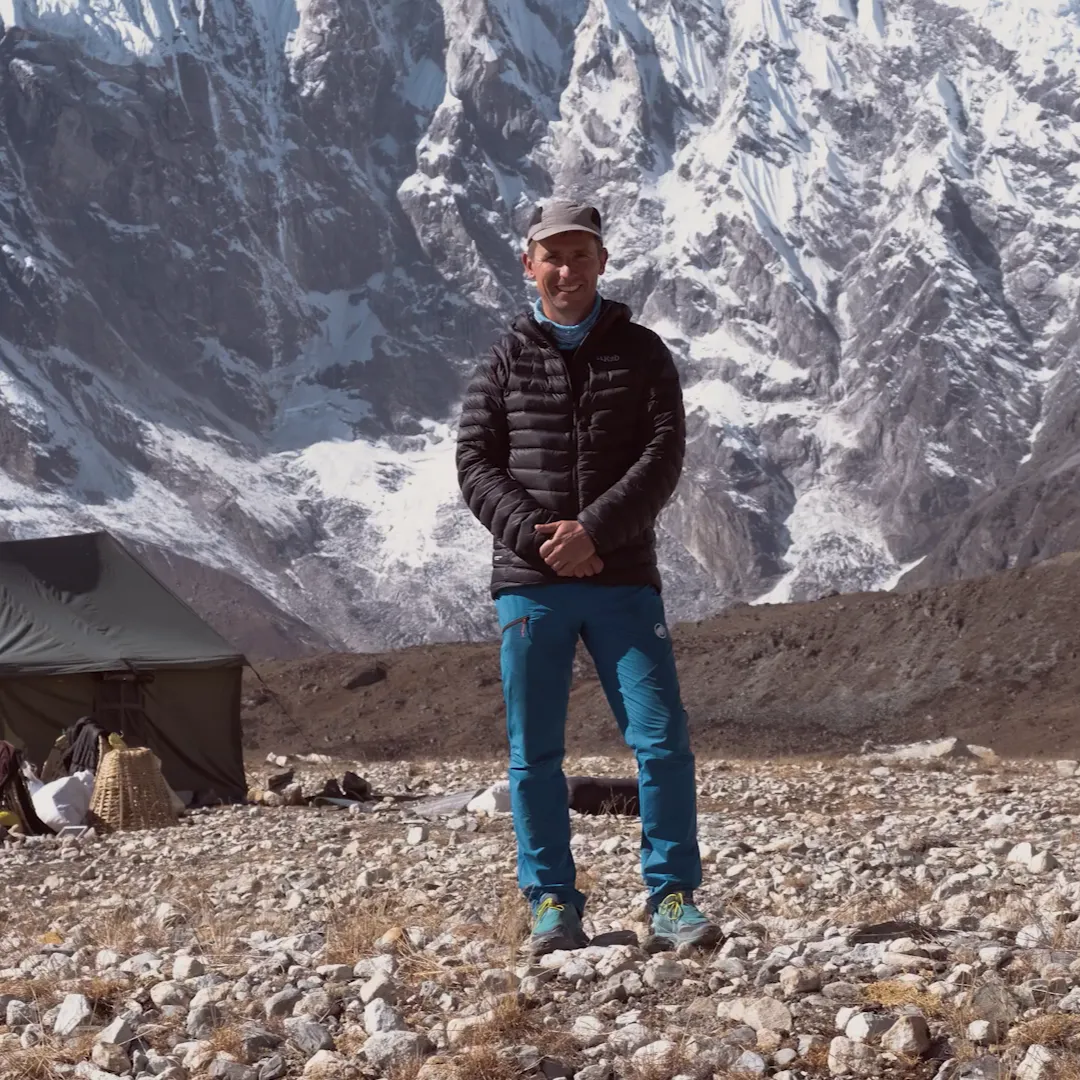 Walter Immerzeel
Walter Immerzeel (1975) studied Environmental Sciences at Utrecht University where he also gained his PhD at the Physical Geography department in 2008. He has a passion for mountainous areas and lived and worked as a researcher in Nepal for two years.
He is now Professor of Mountain Hydrology at Utrecht University, where he leads a young team of scientists. Immerzeel has led numerous research expeditions to the Himalayas. His research focuses on the interaction between climate change and the cycle of snow, ice and water in the high mountains and what makes his research unique is that he investigates this at different levels of scale.
Immerzeel has been awarded Veni and Vidi grants from NWO and an ERC Starting Grant, among others. In 2018, he received the prestigious Macelwane medal and became a fellow of the American Geophysical Union.